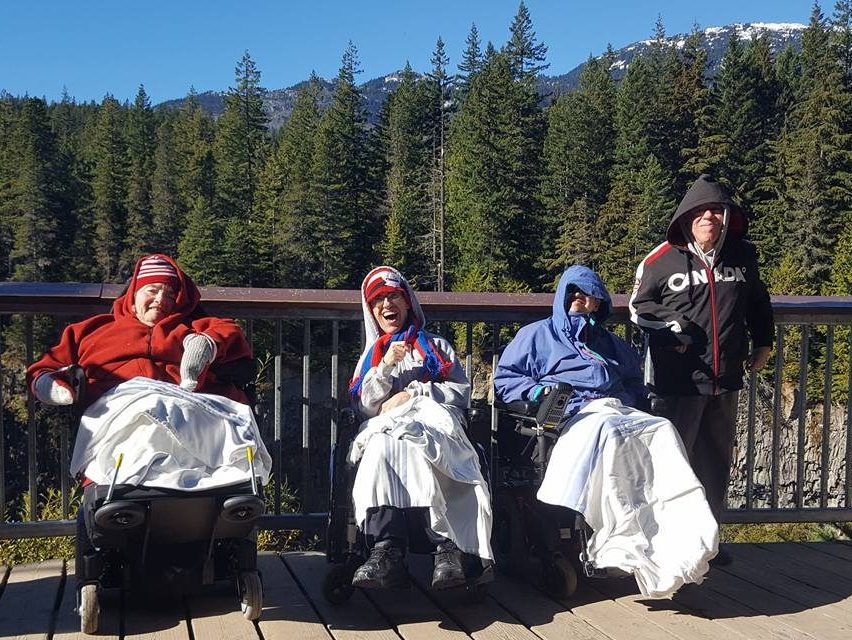 RILS was founded in 1969 by a group of parents of young adults with disabilities. They envisioned a home-like care environment, which would enable their children to live with the necessary support to lead fulfilling, independent lives.
Formerly known as the False Creek Residence Society, the original focus of the organization was to provide care for young adults with disabilities, ranging from the ages of 19 to 35 years old. As time passed, some of the original residents remained at the residence, in addition to a mix of younger and middle-aged adults. RILS now house over 30 residents across two locations, whose ages range from 23 to 72.
We are funded by Vancouver Coastal Health, alongside financial support from annual fundraisers and generous donations made by the public. We regularly engage with community partners who help us to provide local activities and experiences for our tenants.
Our philosophy of care provides life-enhancing experiences, supportive programs, social and community integration and recreational activities for our tenants. This is all made possible by our highly committed staff and Board, assisted by a multitude of volunteers. We all share the same vision for RILS: empowering our residents to achieve the best quality of care for themselves.
With over 50 years of experience, RILS pioneered an operating philosophy of choice, independence and community inclusion long before the recognition of human and disability rights within federal legislation. We still hold this philosophy today, and continue to exercise choice and independence whenever possible to those who otherwise wouldn't have the ability to do so.
DONATE TODAY
Your donation will have an immediate effect on the community that we serve. No matter the amount, we couldn't do what we do without your timely partnership.