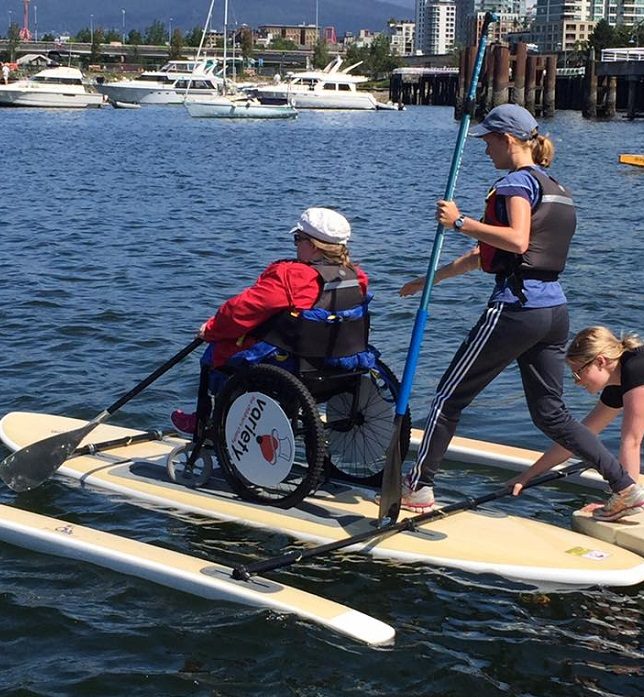 As a non-profit society, RILS couldn't offer the same level of opportunity or support to our residents without the help of volunteers. Giving your time for as little as two hours a week can make an incredible impact to the community we serve. Becoming part of RILS means making a difference in ways you can experience first-hand. Our team of around 100 volunteers assist our residents on daily outings, exercise, playing games and most importantly, creating invaluable friendships for life.
What areas can volunteers be involved in?
Outings Volunteer
Daily outings and activities in the local area are important for community integration and socialization, but can be quite a challenge for some of our residents to pursue independently. A number of our community need wheelchair assistance for their mobility, including the use of buses, trains and walking to their destination or lift-equipped van. RILS creates the opportunity for our residents to be active, contributing participants in the community with the help of outing volunteers. Outing volunteers offer a helping hand to a resident on their daily excursions and planned trips, from assisting with mobility to helping to make payments. With activities including museum visits, sporting events, local eateries and even the occasional paddleboarding day; outings involve a mixture of local events and attractions that guarantee laughs and enjoyment for all.
Exercise Volunteer
Regular exercise is vitally important for our residents' physical health. Exercise volunteers work one-on-one with an individual and follow an exercise plan personally written for them by a kinesiologist or physical therapist. Most exercise takes place in our exercise room or in a nearby swimming pool. A basic understanding of human kinetics and physical disability is needed to volunteer in this area. If you have a particular area of study, RILS offers an excellent opportunity for those in University programs to gain volunteer experience and communication skills. Such programs include Kinesiology, Therapeutic Recreation, Physiotherapy, Nursing, Occupational Therapy and Care Aide.
Social Volunteers
Are you a puzzle and games whizz? Perfect – because so are our residents. Our social volunteers partake in all sorts of in-house fun including games night, communal activities such as baking and crafts, art groups, gardening and much more. Social volunteers also accompany individuals on outings and helping with chores, including tidying their rooms.
One-on-One Volunteers
Volunteers have a lot of interaction with individuals one-on-one. Most of our residents need wheelchair assistance, so some everyday tasks can be a challenge. With the support of a volunteer, everyday activities such as getting a coffee, walking around the seawall or attending appointments are made easier for everyone. Even offering to help with laundry or dropping by for an afternoon chat makes a big difference to the wellbeing of our residents.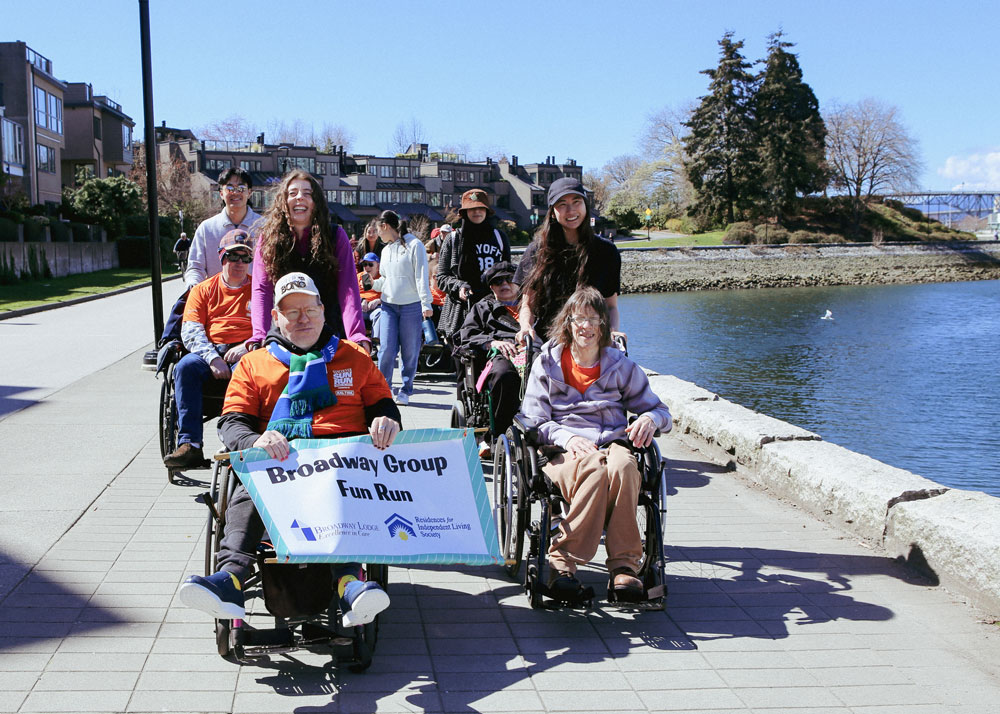 How to Volunteer
Want to join the RILS team? Volunteers can apply at either the False Creek or Steveston residence. Click below to fill out our volunteer application form.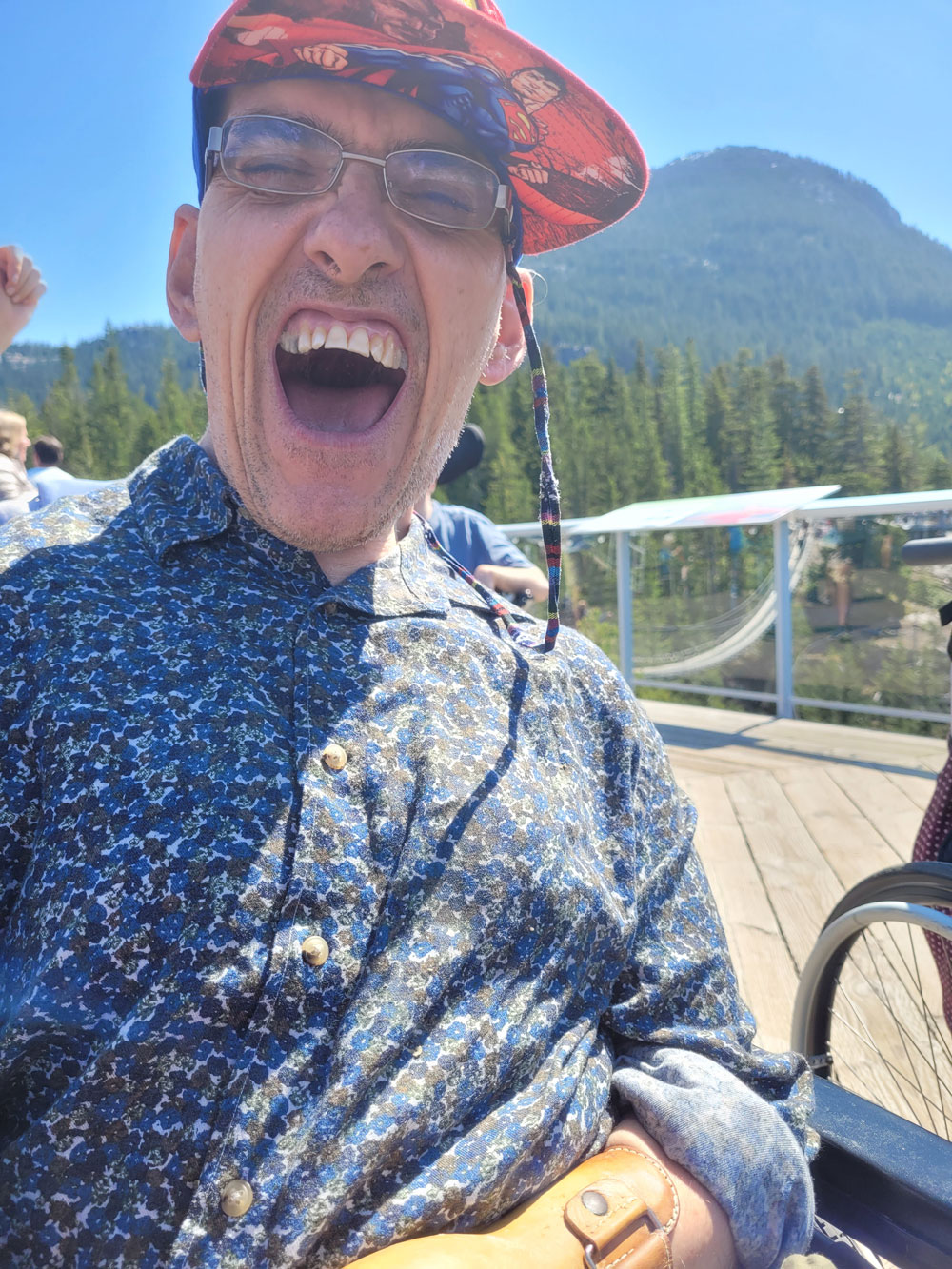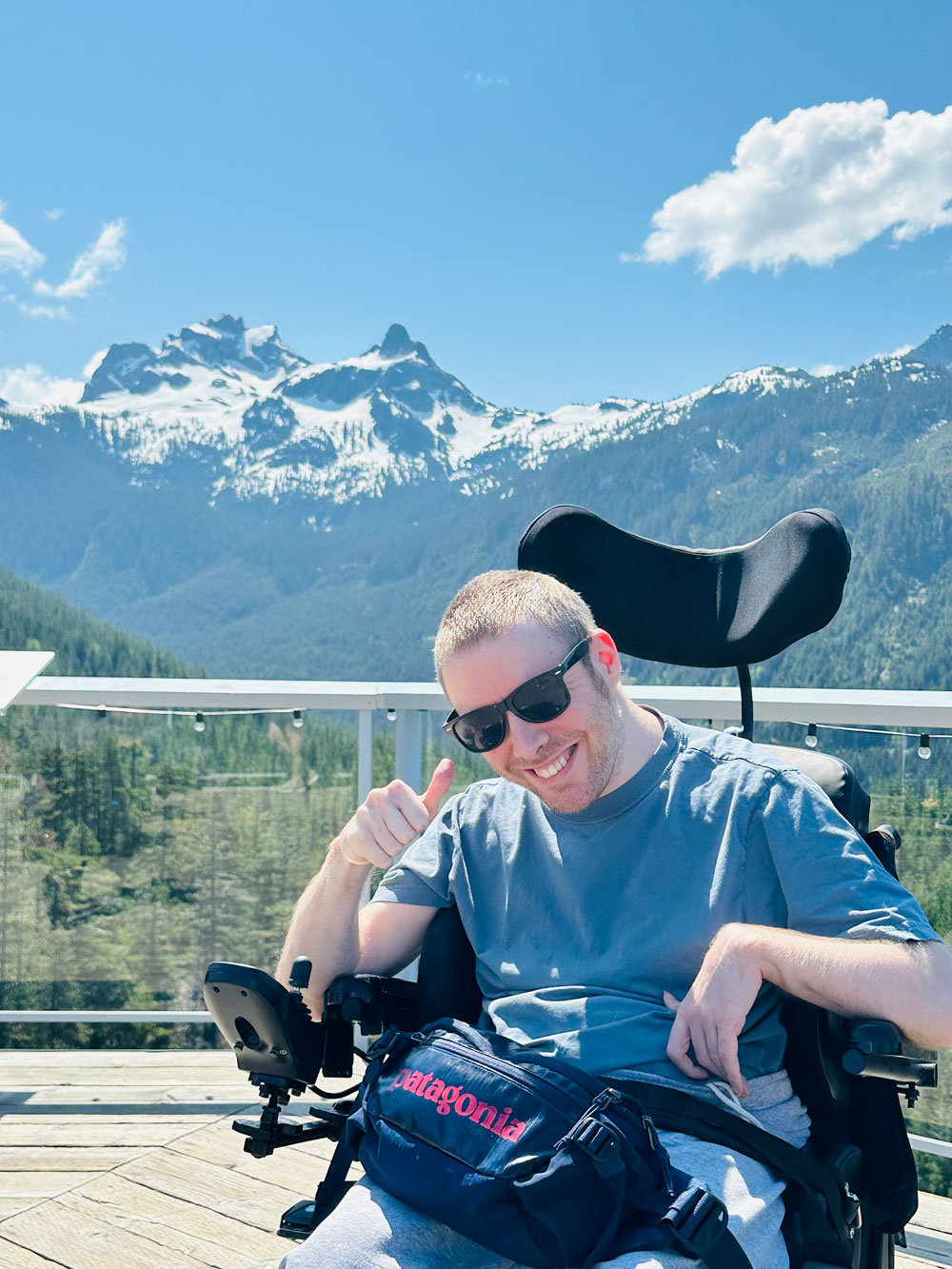 What Do Our Volunteers Think?
The best part about volunteering with RILS?
That's easy – THE RESIDENTS! Everyone has a zest for life and a sense of humour that is wild, wicked and delicious! The courage they demonstrate daily, in the face of challenges most of us will never experience, is both impressive and inspiring. They 'give' me more than I can express!
Favourite memory? Can't be one – every hour at RILS creates special memories – all through experiences, laughter, love and innumerable little things. Whether enjoying a coffee watching cruise ships at Canada Place; exploring world cultures through food, music & my travel photos; visiting parks, museums, landmarks; participating in musical events, or simply doing chores, each hour creates memories to last a life-time! The residents teach me something, always. They laugh both with me and oh, so often, at me! Sometimes tears are shed and even those tears create memories to be cherished. I'm grateful everyday for everyone at RILS!
The best part about volunteering with RILS?
I enjoy meeting and talking to a diverse group of people every Thursday (volunteers and residents) and love seeing all the happiness on people's faces when they swim and do aquatic exercise's. I have also made a very special friend with my swim mate. Volunteering takes me away from my regular personal and work life and provides a great sense of happiness to me.
Favourite memory?
Seeing simple actions or conversations make my swim mate erupt in laughter.
The best part about volunteering with RILS?
The best thing in the residence is everyone is very caring. There is a positive energy in the residence. I learned that anyone could be independent despite of having disabilities. Their energy motivated me.
Favourite memory? I also used to do some recreational event in the residence even though going to yoga with Alison was my weekly assignment. I used to do the nail painting one. It was super fun. Loved it how everyone used to get happy to see their nails. To make people happy you do not have to do much, just care about them.
DONATE TODAY
Your donation will have an immediate effect on the community that we serve. No matter the amount, we couldn't do what we do without your timely partnership.