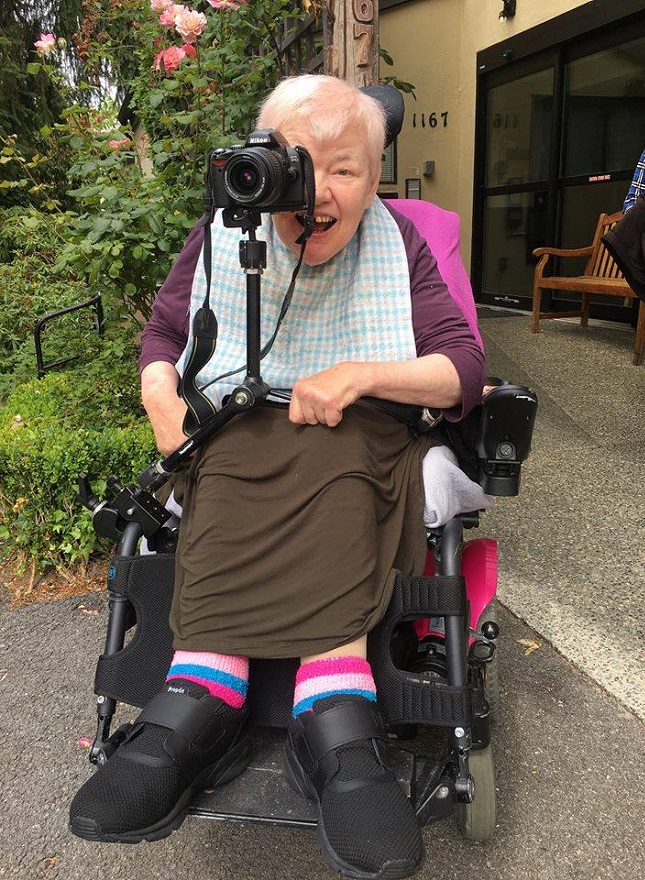 ​Donating is one of the most powerful ways you can make a difference at RILS. By making a one-time or monthly donation, your support will ensure that our residents have the independent, enjoyable lives they deserve.
What will my donation go towards?
Your donations directly support our residents in living the best lives possible. They primarily contribute to the social activities and daily outings that give our residents their independence and wellbeing. From paddle-boarding to baking classes, baseball games to gardening programs, you name it – RILS makes sure everyone experiences a variety of pursuits to encourage their personal interests and lead stronger, individualistic lives. Your thoughtful gift will help us to achieve this goal.
Your donations take our history fanatic, Brian, to the Vancouver museum. They take our stand-up comic, Andrew, to comedy shows all over Vancouver. They take Vancouver's biggest Canucks fan, Lori, to every home game of the season. None of this would have been possible without the kind donations we receive from people like you.
Online
You can give any one-time secure donation or set up a monthly contribution through our online Canada Helps page, which accepts all major credit cards.
Mail
If you would prefer to send a donation via mail, please note that we do not advise sending cash in an envelope for security reasons. We do accept cheques, but would encourage contacting us to inform us that a cheque has been mailed out.
Please make cheques out to:
Residences for Independent Living Society
1167 Forge Walk
Vancouver, BC
V6H 3R1
In Person
We happily appreciate all donations made in person, and would love to meet you. Please visit either residence to make any donation in person, big or small.
Make a Difference All Year Round
The activities we plan are limited to the amount of donations we receive month-to-month. Donations can be sporadic, making it hard for us to plan longer term for bigger activities. The logistics involved in planning activities for those with special needs highly benefits from long-term planning. By receiving monthly donations, we are able to plan funding for activities, trips and events for our residents in advance, giving us time to arrange logistics and volunteers.
Other Ways To Give
Volunteering with RILS means making a difference in ways you can experience first-hand. Click below to view our volunteering program.
Legacy Giving
Leaving a gift in your legacy means contributing to the lives of others for years to come. As people and facilities age, additional funds are needed beyond our primary government funding and our current fundraising initiatives. We hope you will generously help our residents by including RILS in your estate planning. This can take several forms such as a bequest in your Will, trust, or insurance policy, to name a few options. Please discuss an option that works for you with your financial planner, or contact us directly at RILS. Your lasting legacy will help us build a secure future for our residents.
DONATE TODAY
Your donation will have an immediate effect on the community that we serve. No matter the amount, we couldn't do what we do without your timely partnership.